An Infected Sunset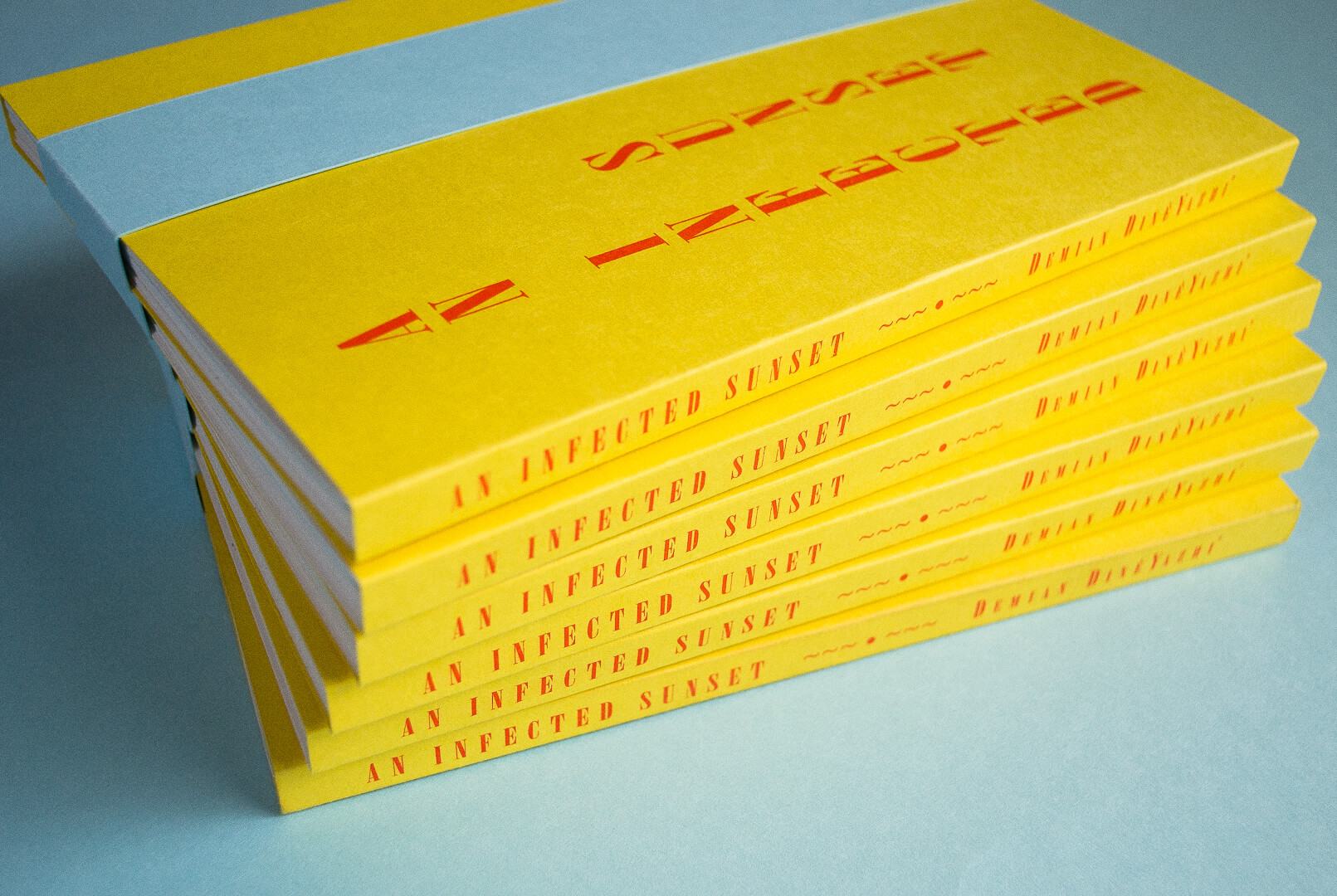 BOOK
Print Production / Collaborative Book Design / Prepress

I had the opportunity to work with Demian DinéYazhi´ again to produce their second full-length book, An Infected Sunset in the summer of 2018.

The book is comprised of four elements: a saddle-stitch booklet, a series of unbound pages (the liberated poem), a five-panel enclosure, and a die-cut band.

An Infected Sunset was risograph printed on French's Poptone and Speckletone lines using red and orchid.

Edition of 450.

Click here to purchase the book from the artist.