2. An Infected Sunset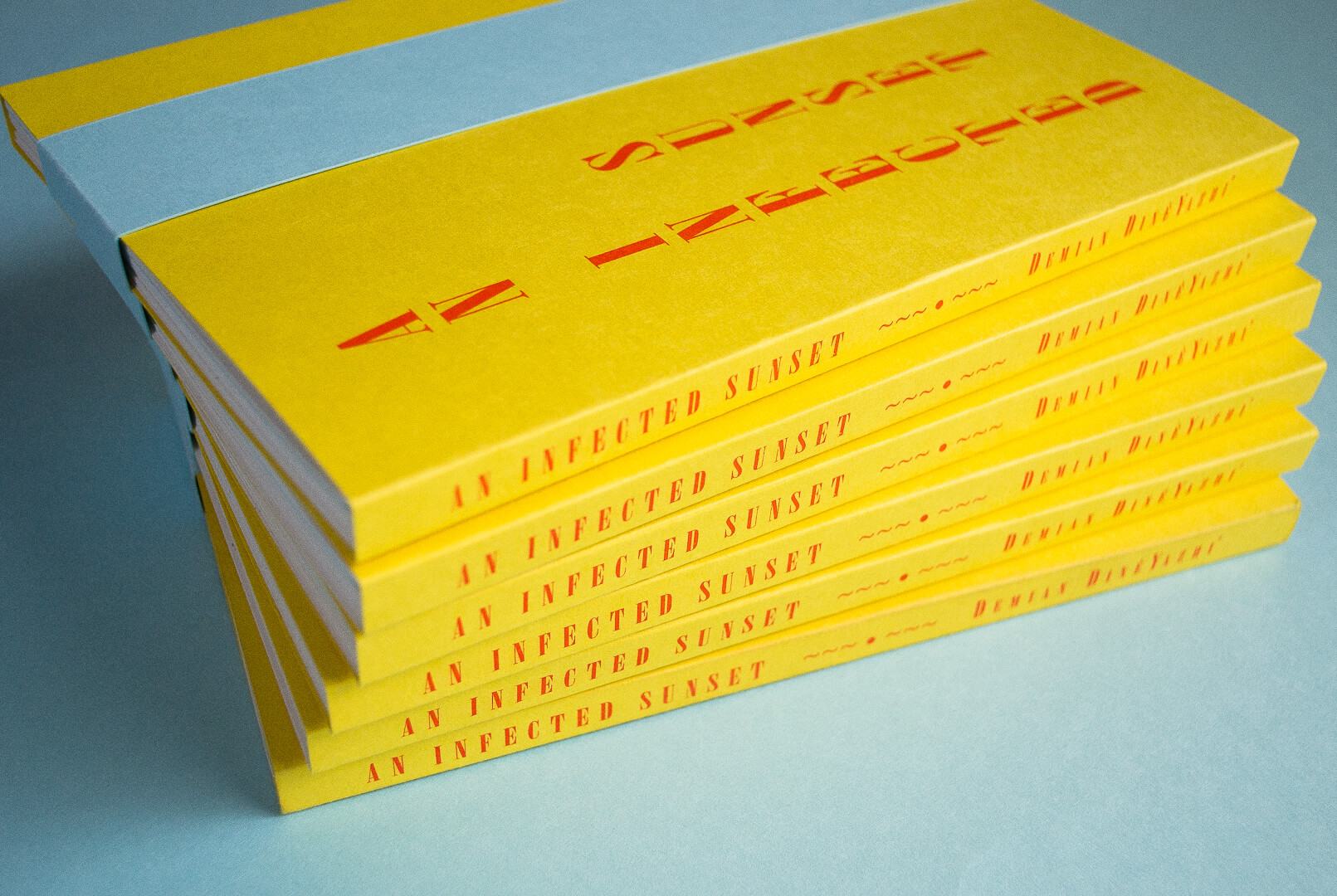 004a
Book
Print + Production / Collaborative Book Design / Project Management / Prepress

I had the opportunity to work with Demian DinéYazhi´ again to produce their second full-length book, An Infected Sunset in the summer of 2018. From a production standpoint the book is comprised of four primary components: a saddle-stitch booklet, a series of loose pages (the liberated poem), a three-panel book jacket, and a die-cut band to hold everything together.

An Infected Sunset was risograph printed on French's Poptone and Speckletone lines using red and orchid. Run of 450.

Click here to purchase the book directly from the artist.



004b
004c
004d


004e
004f






---
004a | finished books
004b | closeup of die-cut band
004c | interior booklet spread
004d | An Infected Sunset
004e | closeup of inner jacket sleeve
004f | pages from the liberated poem